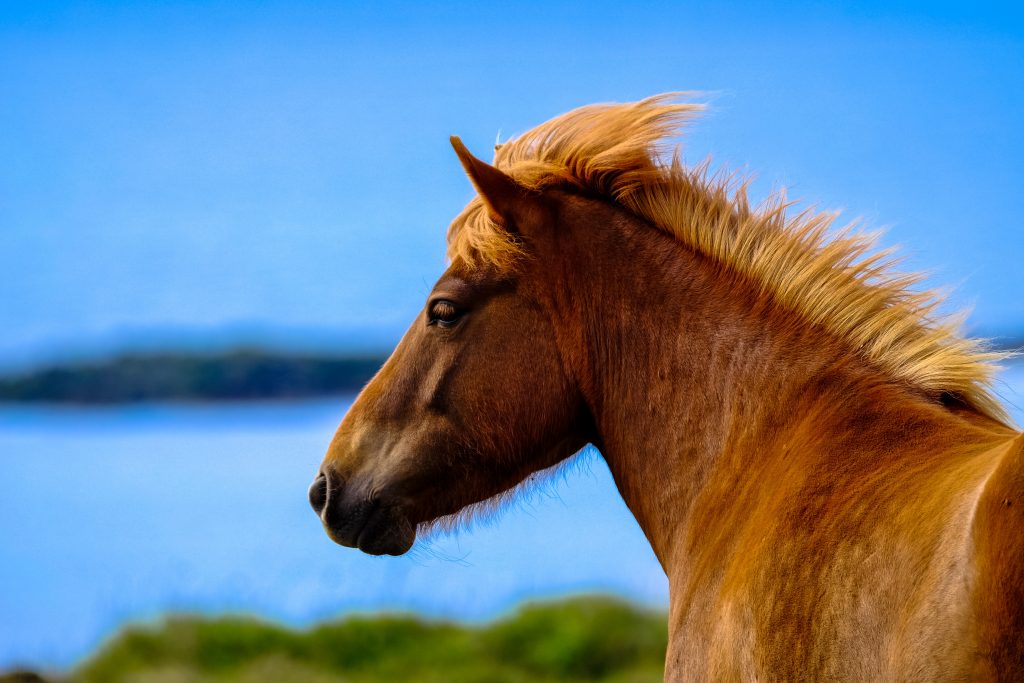 How Are Stables Returning to Business Operations After COVID-19?
How Are Stables Returning to Business Operations After COVID-19?
The spread of COVID-19, commonly known as the coronavirus, has brought our everyday lives and businesses to a screeching halt and called for changes in all aspects of our lives as we and our communities strive to remain healthy. As business owners, especially in the Equestrian industry, missing out on income that comes along with normal operations can be extremely detrimental to the structure and well-being of the business and the funding that pays for all these horses' upkeep. Thankfully, Equestrian Canada and other leading equestrian organizations have now released guidelines and frameworks to assist equestrian business owners in restoring a large portion of their business operations safely. This article is a high-level overview of those recommendations to help you get familiar with them quickly. This is not legal advice, of course, and we are not a regulatory organization.
About the Coronavirus
Clinically known as COVID-19 (coronavirus disease 2019), coronavirus is a highly contagious disease that is commonly transferred through sneezing, breathing, coughing, and speaking. It's for this reason that the CDC has recommended that people maintain a distance of 6 ft from one another. 
John Hopkins University released a study that provided some information about the virus that can be used to combat it. According to the study, the virus is a protein molecule that is protected by a layer of fat. This fat can be easily dissolved using antibacterial soap and warm/hot water. For this reason, to best combat the virus, it is recommended to thoroughly scrub your hands for at least twenty seconds whenever possible. The virus can also be efficiently attacked by alcohol; hand sanitizer that has a high alcohol concentration is recommended to be used as often as possible, as well.
Restoring Farm Operations
Of course, there are changes made to the way that hygiene is managed around the farm.
Equestrian Canada recommends the following:
Limit staff on-site to strictly essential individuals only. 

Set up hand sanitizing/washing stations at the entrance of the barn and wherever else possible

Encourage all individuals on the property to maintain social distancing practices

Limit visitations as much as possible
The American Association of Equine Practitioners (AAEP) recommends:
Limiting crosstie use to every other crosstie in the barn

Clean leather tack daily

Only trainers and staff are to move and set up jumps
Employee Management
Establishing guidelines for all employees to follow is an integral part of ensuring that everything goes as planned. As recommended by Equestrian Canada:
Do not allow sick employees to come into work

Place employees on a consistent schedule; this helps trace back to the source of an outbreak should one occur 

Require employees to wash their hands when they arrive thoroughly and before they depart

Place a checklist of daily hygienic duties up for employees to view and reference while they work
Boarders and Lessons
Barns are social locations by nature. People come and go to visit their horses, take lessons, and interact with one another. To maintain a safe and healthy environment, it is crucial to ensure that boarders and riders who visit for lessons understand the precautions they need to take. Equestrian Canada recommends:
Develop a schedule for when each individual can come and ride or spend time with their horse. This limits the number of people at the barn at one time and prevents people from lingering

Encourage riders to use outdoor rings whenever possible

Limit the number of riders in a lesson. Encourage trainers to have their riders do exercises that keep an appropriate amount of distance between them

Ask all boarders and riders to disinfect all tack and equipment used during their visit
Cleaning and Disinfecting
Ensure staff, boarders, and riders know the difference between cleaning and disinfecting, as well as how to do both adequately. As defined by the Centers for Disease Control (CDC):
Cleaning: The removal of germs, dirt, and impurities from surfaces. It does not kill germs, but by removing them, it lowers their numbers and the risk of spreading infection.

Disinfecting: Using chemicals, for example, EPA-registered disinfectants, to kill germs on surfaces. This process does not necessarily clean dirty surfaces or remove germs, but by killing germs on a surface

after 

cleaning, it can further lower the risk of spreading infection.
Encourage everyone to disinfect all surfaces they touch during their visit to the barn. Equestrian Canada recommends asking that any tack or supplies are disinfected after each use, as well. This includes:
Saddles

Bridles

Girths

Halters

Lead ropes

Buckets

Grooming supplies
Biosecurity Plan
Every barn should have a detailed biosecurity plan, and this is especially true with the prevention of the spread of COVID-19. A biosecurity plan is designed to ensure that the barn is prepared in the case of disease or illness. This plan includes a step-by-step guide on how the barn adequately prevents the transmission of disease or illness inside the barn. While, of course, barn biosecurity plans are usually focused on equine diseases, it is also essential to plan for human diseases, as well. Your biosecurity plan plays a large part in ensuring that your barn can return to normal business operations. 
Equestrian Canada states that there are six steps to developing a biosecurity plan:
Prepare a diagram of the farm or facility. 

Identify risk factors (e.g. types of diseases and their exposure, introduction, and transmission). 

Review management practices

Identify biosecurity goals, protocols, and best practices. 

Implement the plan. 

Review the effectiveness of the biosecurity plan and seek continuous improvement of best practices.
Of course, we all want to return to things as they were before the spread of the virus as quickly as possible, but if we take the proper precautions while returning to business, we can help avoid the further transmission of the virus and demonstrate to the regulatory bodies we can be safe while once more enjoying the company of our horses. Remember, however, that none of this is legal advice; we are simply summarizing the guidelines of others in one place for you. Stay safe, keep calm, and hug your horse today.