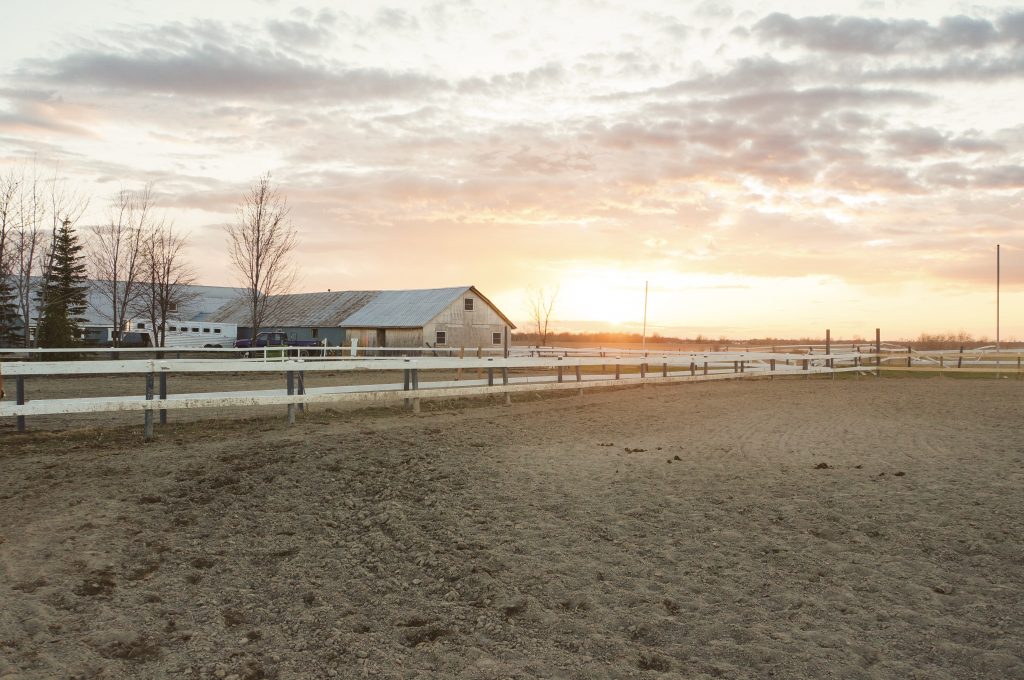 Everything You Need to Know About Expanding Your Horse Stables
If you've found yourself out of available stalls with a waiting list of prospective new boarders, you may be setting your sights on adding more stalls, wash bays, paddocks, or other amenities. Here's everything you need to know about expanding your horse stables.
Evaluate Your Current Situation
Before you make any plans, be sure to take a detailed look at the following aspects of your equestrian business:
Your current profit margins

How many horses are currently comfortably housed on the property

Number and acreage of paddocks and pastures on your property

Number and size of arenas on the property
Consider what is working for your business, and perhaps more importantly, consider what is not working. Do your boarders and trainers often have to compromise on or compete for the use of amenities like crossties, wash bays, or time in the arena? Are your aisles often overcrowded during high-traffic times? Do your boarders and riders have a comfortable place to relax when they visit?
When it comes to your paddocks or pastures, keep in mind that it's typically advised to maintain a minimum of 1-2 acres per horse. If you're looking to take on more boarding clients, you'll need to make sure that you have the space for comfortable turnout.
Identify what improvements and additions would help your stables more functional, comfortable, and profitable.
Develop a Financial Plan and Budget
Of course, you'll want to make sure that your new project is feasible. Develop a business plan and discuss your options with your financial advisor before taking action. Take a look at your current income stream and estimate how much you can expect your profits to increase once you take on new boarders.
During construction, you may have to alter your stable's operating hours. This may temporarily impact your ability to host clinics or riding lessons as usual; be sure to factor this in to your overall budget and financial planning process.
Hiring the Best Contractor for Your Horse Stables
When it comes time to hiring a contractor for your horse stable expansion, it's crucial to find a professional that is experienced in building and renovating equestrian buildings. This can make a world of difference in the entire process, from planning to construction.
A contractor that knows his way around horses will know how to ensure that you get the functional space you need while helping you avoid common mistakes or pitfalls.
To find the best horse stable builder, consider asking around with other equestrian business owners in your area; word of mouth can be exceptionally beneficial in the horse industry. Getting first-hand reviews and advice from stable owners like yourself can help you find the contractor that will be the best fit for you and your stable.
Stablebuzz: Best Stable Management Software
When it comes to the administrative management of your stable, Stablebuzz is here to help. Stablebuzz is an intelligent and comprehensive software that is designed to cut your administrative work in half and simplify all aspects of stable management.
For more informative equestrian blog posts, check out our blog.
For more information about Stablebuzz stable management software, click here.