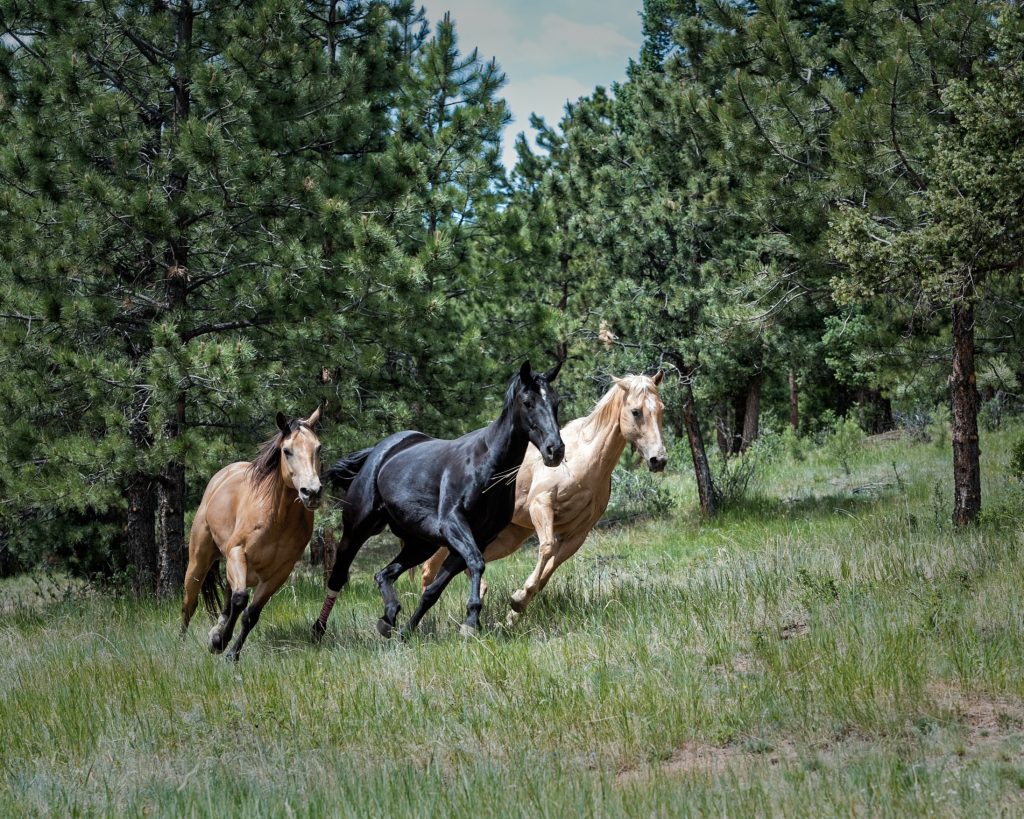 How to Legitimize Your Stable – From Management and Business to Accounting and Financials
How to Legitimize Your Stable – From Management and Business to Accounting and Financials
Continuing on the subject of how to Legitimize Your Stable: Management and Business, we will be exploring the advantages of accurately managing and controlling your finances with three simple and easy to implement practices. In present times, stable software has made things easier!
Previously, on our 'Legitimize Your Stable: Management and Business' piece, we spoke on how to implement crucial stable management practices such as customer service and professionalism. Excellent customer service and professionalism increase the chances of customers joining and remaining with your stable, increasing revenue. However, as your revenue increases, it would be almost impossible to fully benefit and see growth if you do not have proper accounting and financial management processes in place. In every business, everything comes down to finances. If you are not able to manage and control your capital, your horse stable will continue to struggle.
Some industry studies have found that the number one reason parents take their children out of equestrian sport is due to a lack of professionalism around invoicing and payments. Their experiences in other sports raise the bar above what many stables offer today, but with stable management software like Stablebuzz now available, you can meet or exceed those expectations.
Numbers, charts, and all the math can be intimidating for new business owners. So Stablebuzz has simplified the accounting and expense management process starting with the most tedious task – invoicing.
Customer Invoicing
A major point of conflict between stable owners and boarders is the payment process. Customers complain of invoices being sent late or inaccurately and stable owners have a difficult time collecting payment. The solution is quite simple – ditch the old school practices!
The traditional way of invoicing was done on paper; your office had a copy and the customer had one as well. Back then, it was the best way to do it but it came with the following challenges:
It is easy to miss critical details or changes to a customer's invoice because the information you need is in many different places.
Easily misplaced or forgotten paper copies by both the customer and horse stable's admin staff.
Incorrect entry of invoices in accounting books, and sometimes the invoice is not even recorded.
Delayed or forgotten payment collection following an invoice. It takes a lot of time and effort, and it becomes a tedious task. What's worse is you have no paper trail or way to track the amount of time and effort taken to collect money. Quite often, the efforts to collect payment can cost your organization more than the owed amount.
Invoicing is an important part of your accounting department that cannot be omitted or ignored. However, it doesn't have to be tedious and time-consuming. Electronic invoicing has saved small businesses up to 50% in admin costs and here is why:
Electronic invoicing can be done in minutes, if not seconds, through any electronic device.
E-invoices are sent straight to customers via email or text message and your books are instantly updated once payments are made. Your only task is to press the send button and everything else is taken care of.
Customers can pay by credit or debit card right on the invoice page. Their card details are saved by the payment processor, so they can easily pay future invoices in just a few clicks without re-entering their card details. If the customer gives you permission to charge their saved card, you can collect without any delay in the future
The Stablebuzz stable management software invoicing tool enables stable owners to visually identify overdue invoices, resend the invoice with one click, and keeps your financial reports up to date automatically. All that is required of you is to create the invoice and click send or charge the saved card and the receipt is sent automatically
Expense Tracking
Now that you're invoicing efficiently, collecting payment faster and without stress, and revenue is flowing in, the next very important step that should not be neglected as a stable owner is tracking your expenses accurately.
We all do it – spend a little here and there until we eventually spend away our profit. Horses require a lot of care from their equipment, health, and food, down to their shoes. It is easy to continuously spend. Tracking your expenses makes you aware of where your money is going and how you can optimize your spending.
For example, with Stablebuzz stable management software, stable owners can associate expenses with one or more horses and view the cost-per-hour per horse. This information can then help ensure lessons are priced correctly. However, expense tracking for stable owners shouldn't solely revolve around horses.
To fully benefit, stable owners must record every expense made using business funds. From snacks to facility repairs, every financial move should be recorded. This is crucial for three specific reasons.
It improves financial awareness, resulting in better money management practices. When looking at your expense report, you will become conscious of what is eating up your business funds or you may notice poor spending habits. This will result in a conscious effort to avoid spending unnecessarily after you have visually seen the effects of those spending habits and decisions.
Filing your taxes becomes a breeze when you track all your expenses. You won't find yourself overwhelmed and anxious as you run around trying to find receipts and invoices when that time of year rolls around. Everything can be found in your Stablebuzz stable management software, and you can grant your bookkeeper or account special access to this data without giving them access to your non-financial data. When you run your stable efficiently through industry-specific software, it can eliminate a huge amount of stress.
It results in an accurate profitability assessment. Are you operating at a loss or at a profit, and by how much? The only way to determine the accurate answer to this very important question is to track all your expenses and subtract it to your total revenue in a timely manner. If your new income is in the negatives, you need to urgently sort out your spending or adjust your pricing, but you won't know that unless you stay on top of your expense tracking.
Frequent Financial Reviews
Financial reports are often reviewed quarterly or annually. However, monthly, weekly, and even daily reviews of your financial reports can be extremely beneficial for your growing horse stable. Frequent financial reporting helps with the following:
Early identification of problematic spending and payment collection, internal theft, and the results of pricing adjustments for your students and boarders.
Seeing the results of certain implemented changes. For example, you decide to open your horse barn longer and have more available time slots for lessons. Looking at your financial report can help you identify if those changes are bringing in more, less, or the same amount of net income. The faster you can identify the results of implemented changes within your stable, the less you lose or the more you make.
Identification of financial patterns. Monitoring your financial reports can help you identify which months require you to spend more and how to manage those spending spikes throughout the year so you do not find yourself empty-handed unexpectedly.
Essentially, frequent monitoring of your finances keeps you in the know and can lead to very important discoveries of what is taking place across your organization. Stablebuzz financial reports convert your inputted numbers into easy to understand graphs for better and more profitable decision making.
In conclusion, prioritize these three important areas: efficient invoicing, strict expense tracking, and frequent financial reviews. These practices will not only bring clarity on where your business capital is going, but it will also help you make better financial decisions and your accountant will thank you for being organized.
Everything can be done digitally and faster these days. Without the use of a modern industry-specific system, your business will fall behind. Take the leap with Stablebuzz to preserve equestrian sports for future generations by increasing your horse barn's profitability.