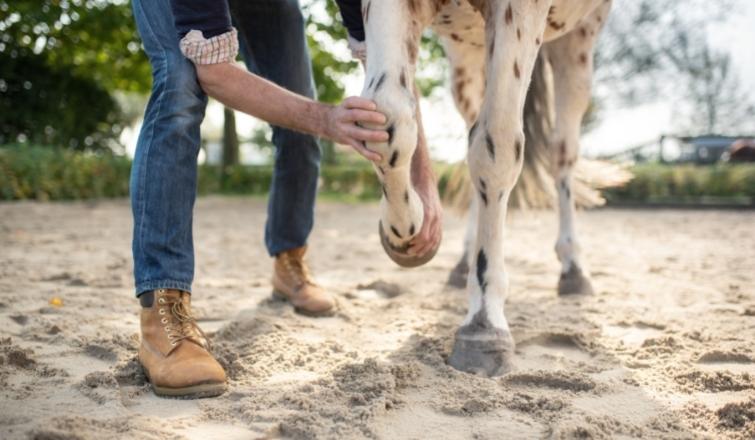 How to Choose a Veterinarian for Your Stable
Choosing the veterinarian that will service your stable is an important part of stable management. Continue reading for some important tips for choosing a veterinarian for your stable.
1.    Check Out Local Veterinarians
The first step in choosing a new vet is to check out the veterinary professionals in your local area. Word of mouth can be especially beneficial; speak to other barn owners or managers to get their personal experiences.
You can also use the internet for your search; reputable veterinarians in your local area should be easily accessible. Most will have direct contact information, and many will feature online reviews that will help you make your decision.
2.    Meet with Potential Choices
Once you have your search narrowed down to a few veterinary professionals, call to set up a face-to-face meeting with each of them.
During this meeting, you will have the chance to interview them about their experience, services offered, rates of compensation, and more. Take the time to inform them of how many horses are in your stables and will need their services from time to time.
Below are some questions you may want to ask:
What services do you offer?
What services do you not offer?
How many years of experience do you have?
What are normal office hours?
What is your protocol in the event of an emergency?
What are your current rates of compensation?
What methods of payment do you accept?
Do you allow billing, or do you require payment on the day of service?
Are you a member of a professional veterinary association?
Tell me about your continuing education efforts.
Is there anything you can tell me about your personal style of practicing veterinary medicine?
3.    Consider Your Options
Once you have met with and interviewed your top choices, review your options and consider which veterinarian would work best with your stables.
If your boarders prefer a veterinarian that can do billing, you may want to steer clear of professionals who require payment upfront or in full on the day of service. If you and your boarders prefer the comfort of a veterinarian that offers on-call emergency veterinary services 24/7, you will obviously want to ensure that you select a veterinarian that does so. In the event of an emergency, the last thing you will want to be doing is scrambling to find a reputable veterinarian that can make it out to you.
Take the time to discuss your options with your boarders and trainers; they can provide valuable insight on what might work best for everyone.
Stablebuzz: Best Stable Management Software
With the information you have learned here, you should have a thorough understanding of the best way to go about choosing the best veterinarian for your stables.
When it comes to the administrative management of your stable, Stablebuzz is here to help. Stablebuzz is an intelligent and comprehensive software that is designed to cut your administrative work in half and simplify all aspects of stable management.
For more informative equestrian blog posts, check out our blog.
For more information about Stablebuzz stable management software, click here.