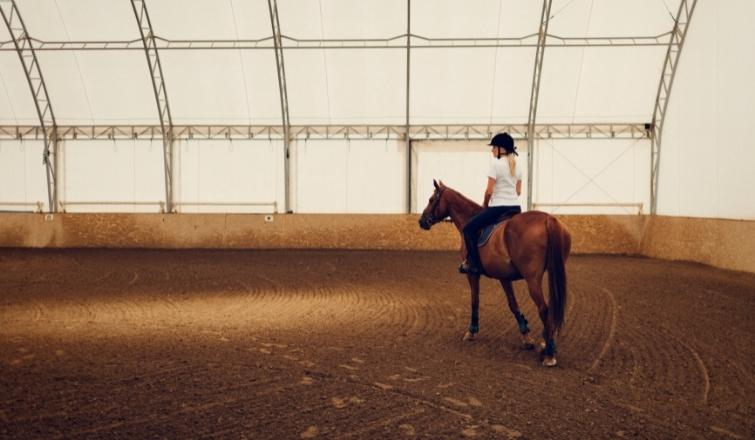 Increasing Your Horse Stable Profits in 2022
Are you wondering how to increase the monthly profits of your horse stable? There are various different creative ways to bring in additional income when you own or operate an equestrian facility. Here are some tips for increasing your horse stable profits in 2022.
1.    Host Clinics
Hosting educational clinics is a great way to bring in additional income. If you have the necessary facilities and space, you may want to consider renting out your facilities for equestrian clinics. This is also a great way to promote your business, as well.
2.    Rent out Your Arena
Believe it or not, there is a market of people who will happily pay for the ability to use an indoor or outdoor arena. Typically, these are people who keep their horses at home and do not have an arena of their own. Consider renting out your arena to interested parties for some extra income.
3.    Sell Manure
Gardening groups and farmers are both almost always in need of manure to use as fertilizer. Manure tends to pile up around the farm – and fast. Selling manure not only helps with fly control and keeps your property clean; it can also bring in an extra stream of income for your stables.
4.    Rent out Extra Storage Space
Many equestrian properties are equipped with storage buildings or sheds. If you have more space than you need, consider renting out the space for interested parties that need a place to stow tools or other materials.
5.    Host Weddings and Other Private Events
Horse farms can be outlandishly beautiful and picturesque environments. Many people (even non-equestrians) would jump at the chance to host their wedding, birthday party, graduation party, or other private events on a beautiful piece of property. This is a great way to bring in a considerable amount of income – especially in the spring and summer.
6.    Offer Tractor Services
Tractors can be quite expensive, and not everyone can afford to keep one on their property. If you have the time or an extra set of hands, consider using your tractor to offer services like moving hay, tilling, snow plowing, and more to your neighbours and nearby farms in need.
7.    Grow and Sell Produce
Put some of that extra manure to work as a fertilizer and invest in growing fruits and vegetables. Selling your produce at local stores or farmer's markets is an excellent way to bring in a bit of extra income – and helps put manure to use.
Stablebuzz: Best Stable Management Software
With the information you have learned here, you should have a solid understanding of some innovative and exciting ways to bring in additional income for your horse stables.
When it comes to the administrative management of your stable, Stablebuzz is here to help. Stablebuzz is an intelligent and comprehensive software that is designed to cut your administrative work in half and simplify all aspects of stable management.
For more informative equestrian blog posts, check out our blog.
For more information about Stablebuzz stable management software, click here.