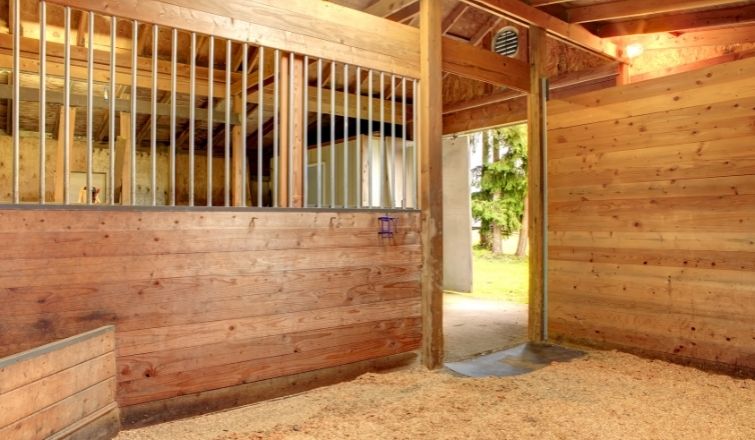 Tips for Running an Efficient Horse Stable
Many barn managers and owners are constantly on the lookout for new and improved ways to organize and streamline operations on the farm. Here are some tips for running an efficient horse stable.
Organization
Keeping things organized can have a larger impact than you may think. Develop a system for organizing things in the storage, feed, and tack rooms.
Making use of a colour-coding system – in conjunction with labels – is a great way to ensure that everything stays in its intended location, and nothing gets misplaced or misused.
A cluttered stable can easily produce a cluttered mindset – sifting through a jumbled mess of equipment, tack, or supplies can be both frustrating and time-consuming. Ensuring that everything is in order will help you oversee things around the stable, and will make things more enjoyable and simple for your boarders and riders.
Some other ways to keep the barn organized include:
Post a whiteboard with the schedule for the month in a place where everyone can view it. This schedule should include show dates, farrier and veterinarian dates, and any other important events or notes that everyone in the stable should be aware of.
Daily care and routine schedules for the horses can be printed out or written on a whiteboard that is posted on their stall door.
Create a "suggestions" box where everyone can write out a suggestion or tip for helping things run smoothly around the barn.
Communication
When it comes to managing and running a horse stable, communication is truly key. Maintaining communication with your team members and boarders can help avoid mistakes, frustration, and potentially dangerous situations.
Some great ways to encourage and upkeep communication in the barn include:
Briefing members of staff both when they arrive for their shift and before they leave
Take time to discuss expectations with your trainers, staff, boarders, and riding students
Maintain written record of the daily, monthly, and yearly care of each horse
Maintain organized and updated barn records
Hold monthly meetings with both staff, boarders, and riders to catch up with everyone and keep everyone on the same page
Stable Management Software
While it certainly helps to follow the above tips for organizing and making the most of your time, horse stable management software is one of the best ways to ensure that your stable is being managed as efficiently as possible.
Most aspects of our lives are benefited from the use of technology; it only makes sense that we incorporate technology into the running of a successful and efficient horse stable.
Stablebuzz is a revolutionary stable management software that will help you expertly manage:
Release forms
Scheduling
Invoicing
Expense tracking
Financial reports
Connecting with clients
Going digital can help immensely with staying organized, maintaining a connection with your staff and boarders, and helping you make the most of your time as a barn manager or owner.
Trust in Stablebuzz to help you manage the most efficient horse stable possible.
For more informative equestrian blog posts, check out our blog.
For more information about Stablebuzz stable management software, click here.