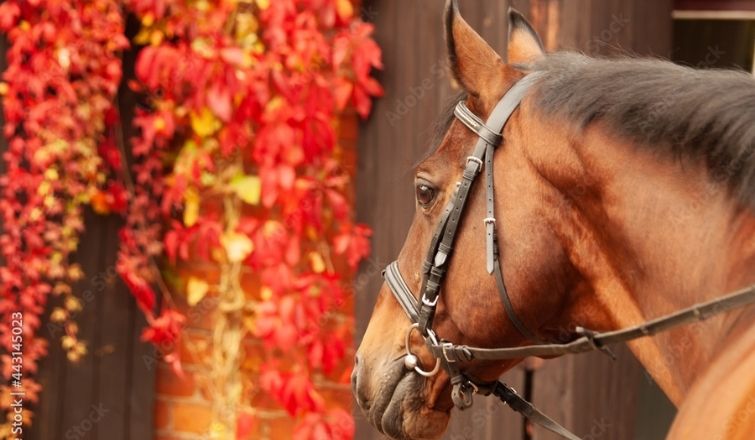 Decorating Your Horse Stable For Fall
The cool fall months are widely regarded as the most lovely time to ride and be an equestrian. One of the most enjoyable parts of fall is decorating and taking part in the seasonal camaraderie – here are some tips for decorating your horse stable for fall.
Mums
Mums are beautiful perennial flowers that bloom in yellow, orange, pink, bronze, white, brown, and burgundy. They are resistant to mild frost, making them an excellent choice for fall landscaping and decorating.
Use mums to breathe some colour and life into your decor around the stables; below are some examples of ideal spots to place your mums around the farm:
Entrance gates/beginning of the driveway
On either side of the main barn doors
In the barn aisles (as long as they are not in the way of daily work and activities)
In the staff lounge/inside the tack room
On either side of pasture gates (as long as they do not obstruct gate use or movement)
Pumpkins, Gourds, and Corn
Of course, pumpkins and gourds are excellent options for bringing a pop of festive autumn colour both inside and outside of the barn.
Dried corn stalks are an inexpensive and classic fall decoration that adds texture and warmth to any fall arrangement.
Hay Bales
One of the most popular fall decorations are hay bales – something that is always on-hand at a horse stable!
Take a couple of bales of hay and stick them outside the main barn doors, at the end of the drive, or in the barn aisles. Pair them with some mums, pumpkins and gourds, and stalks of dried corn for the ultimate earthy fall decor.
Fall Crafts
What better way to celebrate the season than to get everyone together for some fall crafts?
Young riders can make "hand turkeys", garlands, or even just simple fall sketches to hang up around the barn – but adult riders definitely do not have to miss out on the fun! Horseshoe art, felt garlands, custom signs, and sketches are all great examples of fall crafts that will provide a colourful and festive pop around the stables.
For many equestrians, the stables are a convivial place to socialize, have fun, and relax. Taking the time to decorate around the farm can help your boarders, riders, and trainers feel more at home and encourages a warm and happy environment.
Following the tips you have learned here, you will be able to bring a pop of festive fall colour to your horse stable and provide a feeling of warmth, comfort, and welcomeness as the temperatures begin to drop and the trees begin to change their colours and shed their leaves. As always, be sure to ensure that all crafts and decorations inside the stables and around the farm are out of the horse's reach and do not pose a risk to daily work and activities.
For more informative equestrian blog posts, check out our blog.
For more information about Stablebuzz stable management software, click here.