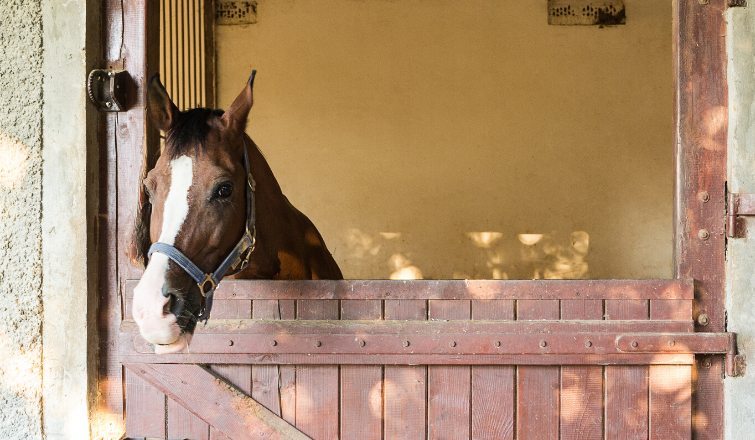 How to Build a Horse Stable With a Small Budget

How to Build a Horse Stable With a Small Budget
It is certainly no secret that the equestrian lifestyle can be an expensive one. If you are looking into your options for building your own horse stable, you may be wondering how you can effectively and safely cut costs in order to comply with a smaller budget. No worries; many equestrians have been in your shoes. Here's how to build a horse stable with a small budget.
Professional Help
While you may initially want to skip hiring any professional help to save some money, it is actually very likely that a skilled and experienced architect or contractor can actually help you save money along the way, as they are experts in purchasing materials, acquiring zoning permits, and budgeting in general. While your architect or contractor's fee may be a bit unappealing, it's important to remember that these individuals are highly skilled in all aspects of a building; spending that bit of money to hire them has the potential to save you hundreds if not thousands- of dollars along the way. This also helps you prevent costly complications or issues during the actual construction, which not only takes from your overall budget but sets you back from your anticipated opening date, as well.
Related Articles
Buying a Working Equestrian Facility Vs Starting Your Own From Scratch
How to Design a Stable – 8 Ways to Build a Great Space for Your Horse
Shop Around
When purchasing materials for your new stable, it's important to shop around with at least two or three different vendors to ensure that you are receiving the best deal possible. You'd be surprised at the difference in prices that one vendor may offer versus another. Do not be afraid to travel a bit for your materials, either; if you live in a rural area and do not have many options for different vendors, there's a chance that you could be overpaying simply due to the fact that the vendor knows their market, and knows that most people will pick convenience. An extra twenty or thirty-minute drive could allow you to discover a place to purchase your materials that is much more flexible with your budget- always shop around!
Wholesale Supplies
Once you know exactly what you need in order to complete the construction of your stables, you may want to consider purchasing wholesale. Purchasing materials wholesale is an excellent way to save money; speak with your architect or contractor to see if they have any wholesale retailers that they recommend, or if they are able to get a discount at said vendors.
Bringing your new stables to life with a small budget may seem like a daunting task at first, but with the proper planning and ensuring that you're taking your time to ensure that everything is done correctly, it is absolutely possible to achieve. Following the tips you learned here, you will soon be on your way to opening your new facilities to boarders and riders.