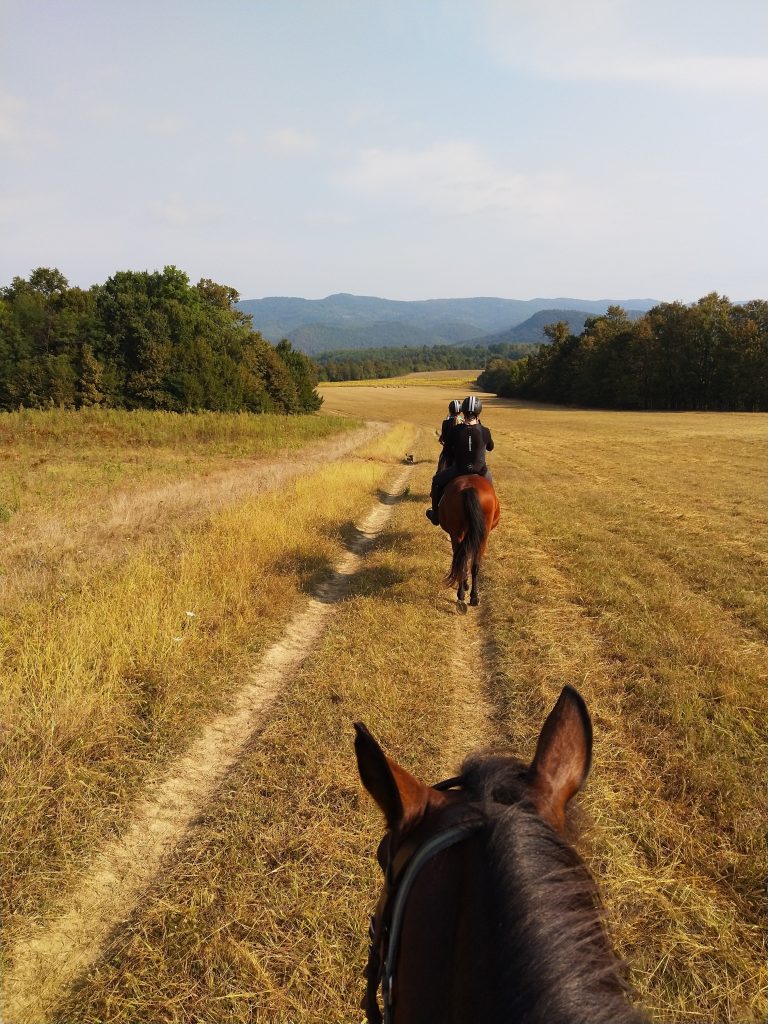 How to be Prepared During a Stable Emergency – First Aid Kit Must-Haves
How to be Prepared During a Stable Emergency – First Aid Kit Must-Haves
[/vc_custom_heading]
Stable management consists of various tasks within a horse barn and it can be easy to lose sight of emergency preparations. Spending time hanging around the barn can be a therapeutic and enjoyable experience for you and other members of the barn. The relaxed atmosphere may make it difficult to consider the possibility of an accident or emergency, but it is extremely important to make sure that both you, your staff, the other riders, and any other stakeholders in your barn are completely prepared to handle any situation. Let's face it: the equestrian world can be dangerous, and it's up to us to ensure that we are prepared for whatever may come our way. Here are some recommendations on handling different emergencies and administering proper first aid in the barn.
Stable Management First Aid Kit Must-Haves?
Every barn should be equipped with a fully-stocked first aid kit that provides safe and practical solutions to any emergency situation, or at the very least, helps diffuse the situation until the veterinarian arrives. Below is a list of essential items that should be in the first aid kit of every barn.
Equine first aid guide
Latex gloves
A rectal thermometer
A stethoscope
Tweezers or forceps
Gauze
Hydrogen peroxide (for cleaning wounds)
Rubbing alcohol (for cleaning instruments and tools)
Safety scissors (for cutting bandages)
Clean buckets (reserved only for first aid use)
Bute (pill, paste, or powder)
Vaseline
Wound cream
Bandage wraps (self-adhesive brands suggested)
Medical tape
A poultice boot
Epsom salts (for soaking abscessed feet)
Keep in mind that any first aid administration should be done under the consultation of your veterinarian; while of course, you will want to ensure that you are making the right decision for your horse, having these items on hand is crucial, as they have the potential to make or break an emergency situation. If possible, get your veterinarian on the phone as soon as possible, so that he or she can guide you through what you need to do to keep your horse as safe and comfortable as possible until they arrive.
Emergency Scenarios
All equestrians know that horses tend to be fairly prone to accidents. In the case of emergency, take the time to do a full visual and physical examination of the horse, using your hands to feel for abnormal heat or swelling. Place a call to your veterinarian and explain the situation in detail. Depending on the severity of the situation, you may be able to manage the problem on your own with the guidance of your veterinarian over the phone. In the case of serious injury, you can rest assured knowing that using the necessary items from your barn's first-aid kit, you will be able to successfully manage the situation while you wait for your veterinarian to arrive.
Moving forward with the information you learned here, you will have a better understanding of the importance of a fully-stocked first-aid kit in your barn. If possible, talk with both your barn manager and your veterinarian to design a kit that is equipped with whatever you may need, and is easily accessible to everyone in the barn. We can never be too safe, especially when the health and safety of our beloved horses is concerned.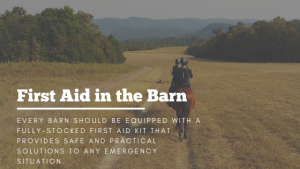 [/vc_column][/vc_row]