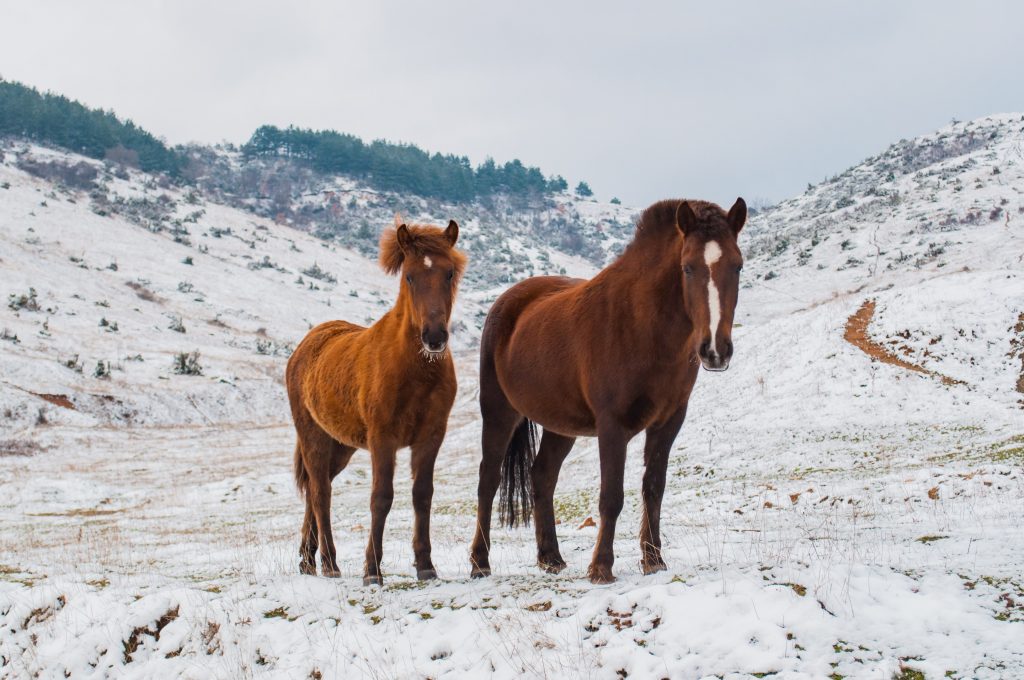 How to Prepare Your Barn for Winter – 4 Amazing Stable Management Tips
How to Prepare Your Barn for Winter – 4 Amazing Stable Management Tips
Stable management can keep us quite busy. As equestrians, we tend to have a habit of scrambling to get things ready for the approach of winter every year. It isn't necessarily due to laziness, it just tends to sneak up on us while we are busy gearing down from the busy summer show season and adjusting to changes in temperature and schedules during the fall months. Here are some valuable stable management tips on preparing your horse barn for winter.
Stocking Up on Food
Winter brings harsh weather conditions, which often makes it difficult to head out for supplies or even to receive deliveries. If bad weather strikes back-to-back, it can leave supplies low with no way to replenish them. In emergency situations, it is important to ensure that every horse in the barn is warm, comfortable, and fed. Take advantage of the time you have before winter hits to stock up on essentials like grain, straw or shavings, and hay.
Reliable Water Sources
Due to extreme temperatures in the winter, frozen water pipes, water buckets, and troughs become a major issue that has the potential to lead to dehydration if the issue is not corrected. In fact, most cases of equine dehydration happen in the winter, when water sources both inside and outside tend to freeze. Installing heaters near your barn's water source and investing in rubber buckets is a good way to ensure that frozen water sources will not be an issue this winter. Another excellent option is a heated watering system installed inside the barn. While this can prove to be quite expensive, many barns that invest in a heated watering system quickly see that it can be a true lifesaver in the winter months.
Snow Removal
Have a plan set for snow removal; ensure that you prepared for early mornings when the first couple people to arrive at the barn will need to clear out safe walking paths in and out of the barn. This is something that may slip most people's minds until it is too late, and it is perhaps one of the most important aspects of managing the barn in the winter. Ensure that the barn is fully stocked with snow shovels and rock salt.
Prepare The Barn
If there are any repairs needed around the barn, it is a good idea to make sure that they are done before the first of the real winter weather hits. Broken fences, loose hinges, cracked water buckets, and cracks in windows are all things that have the potential to sneak up on you during the winter when it will be much more difficult to repair. Take a day or two to survey the barn, arena, pastures, and paddocks for signs of things that need to be repaired. Taking the time to ensure that these things are fixed before the harsh winter weather conditions hit is important, and will save you a considerable amount of headache later.
Moving forward with what you learned here, you will be able to design and follow through with a plan to safely and effectively prepare your barn for winter. Remember to take a deep breath and take a moment to enjoy the crisp weather with your horses and fellow equestrians!