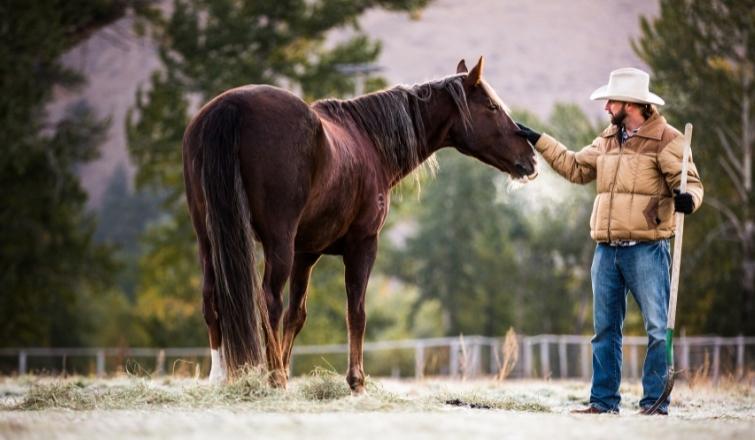 How to Become a Stable Manager
All avid equestrians have pondered the thought of managing or owning their own horse stable at one point or another. But how do you actually become a stable manager? Continue reading to find out.
What is a Stable Manager?
Stable managers typically oversee operations in the stable, assisting both staff and riders or boarders.
Some stable owners prefer to serve as their own managers, but it is quite common for the owner of a horse stable to hire a person specifically to serve as the manager. This helps ensure that there is a person on-site that is completely dedicated to smoothing out and simplifying both daily and overall operations.
What Do Stable Managers Do?
Responsibilities of stable managers include:
Hire, train, and oversee staff members
Manage payroll
Order feed, hay, bedding, and other essential supplies
Schedule veterinarian and farrier visits
Oversee health and safety of all horses on the property
Interview new boarders or riding students
Communicate with boarders and riding students for payments, questions, or concerns
Hire repair personnel when necessary
Maintain stable records
Arranging transportation to shows or clinics
Of course, these are just a few examples of the things that a stable manager is responsible for. The stable manager is the head of the facility and often wears many hats.
How Do I Become a Stable Manager?
If you are interested in pursuing a fulfilling career in the equestrian industry, you may be considering becoming a stable manager.
In most cases, most modern stable managers achieve at least their high school diploma before entering the field. Many stable managers now pursue their associate's or bachelor's now, as well, though this varies depending on the individual, the size of the facility they want to manage, and the discretion of the stable owner.
Work experience is typically worth its weight in gold in the equestrian industry. Individuals who wish to become stable managers should be well-versed in all things horses so that they are well-equipped to handle any and all situations. It's important to remember that if you choose to become a stable manager, you will be the head of the facility and the person that most will go to with questions, comments, or concerns; it's best to be fully prepared.
When it comes time to actually find a job as a stable manager, you can try any of the following methods:
Check online job boards
Ask around at local feed or tack shops
Visit local stables in-person and ask to speak with the owner
Stablebuzz: Best Stable Management Software
With the information you have learned here, you will be well-equipped in your decision to pursue the process of becoming a stable manager.
When it comes to the administrative management of your stable, Stablebuzz is here to help. Stablebuzz is an intelligent and comprehensive software that is designed to cut your administrative work in half and simplify all aspects of stable management.
For more informative equestrian blog posts, check out our blog.
For more information about Stablebuzz stable management software, click here.